Acting Inspector General of Police Noor Gabow paid Inspector General of Police Hilary Mutyambai a visit on Monday days after he took a medical leave.
In a statement by the National Police Service (NPS), Mutyambai was recuperating well in the hospital after taking time off work on August 26.
NPS said that Gabow had a hearty conversation with Mutyambai on various issues adding that it was wishing the IG a speedy recovery.
"Acting Inspector General who is also the substantive Deputy Inspector General Administration Police Service, Mr. Noor Gabow, this afternoon paid a visit to the Inspector General of Police Mr. Hilary Mutyambai who is recuperating in hospital. The two had a hearty conversation on various issues," NPS stated.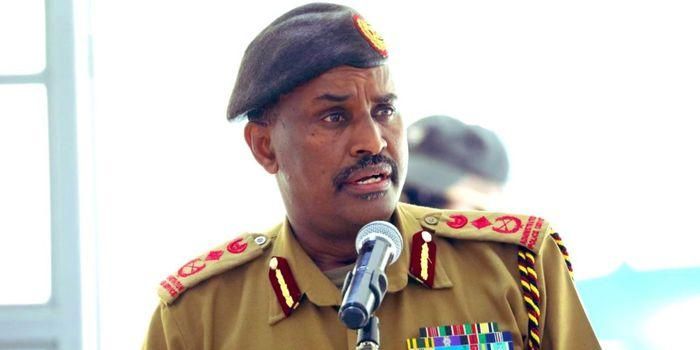 Mutyambai had nominated Gabow as the acting IG after he said that he would be taking a break away from the office to attend a medical check-up.
However, he did not give more details about the medical check-up.
"This is to inform the general public that I will be away from the office attending to a medical checkup effective today - August 26, 2022.
"In my absence, Mr Noor Gabow, the Deputy Inspector General - Administration Police Service, will act as the Inspector General of the National Police Service until my return," Mutaymbai said in a statement.