The August 9, 2022 Kenyan general election marked a new dawn in the country with a huge number of women being elected as compared to the previous years.

While several women hit huge political milestones in the recently concluded election, Kawira Mwangaza of Meru County stood out as she beat veteran politicians; Kiraitu Murungi and Mithika Linturi to win the county's gubernatorial seat.
Vying for the seat as an independent candidate, she beat Kiraitu and Linturi who were considered front runners in the race. But who really is Kawira Mwangaza? NairobiLeo did some digging and put together the following report:
Education and Early Life
She was born and raised in Ontulili, Meru. She attended primary school at an institution named after her area of birth. However, her transition to secondary was delayed due to lack of finances.
The inadequacy forced her to move to Marsabit where she worked as a house help for quite some time, before she was enrolled at Moyale Girls for secondary education.
She graduated from High school with grade C+ and later proceeded to Kampala International University where she graduated with a degree in education.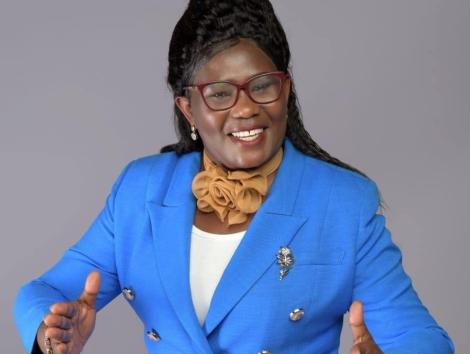 File image of Meru Governor elect Kawira Mwangaza. [Photo: Courtesy]
Business and Investments
Speaking during a recent interview with Nation, she divulged that her journey to where she is now started with her selling vegetables at a local market.
She later upgraded to owning a hardware store. So far, her leading business venture has been Baite TV; a station broadcasting in the local Meru dialect.
She founded the TV station in 2015 with the help of her husband; Murega Baicu.
Political Journey
She made her political debut in 2013 when she unsuccessfully contested the Buuri Parliamentary seat.
"After the 2013 campaign where we spent Sh20 million, I was broke and heavily indebted. My husband and I relocated to Ruai where we sold onions and tomatoes as we tried to recover financially," she told Nation.
In 2017, she made another attempt, but this time went for the Meru Woman Rep which she won after trouncing incumbent Florence Kajuju.
While serving as Woman Rep, she conducted grassroot activities and built her name, thus preparing a fertile ground for her 2022 Meru gubernatorial bid.
She credits her Meru gubernatorial victory to her people-centered and issue based campaign.
Mwangaza has promised to work and transform the country, such that no one will want to contest against her in 2027.