The new US envoy to Kenya Ambassador Margaret Whitman landed in the country last week to take up her new role.
Whitman delivered her credentials to President Uhuru Kenyatta at State House on Friday, August 5, 2022.
"Honored to have presented my credentials to President Kenyatta yesterday. I am committed to building upon and strengthening the enduring partnership between Kenya and the United States, Kenyans and Americans. Kazi ianze," she said.
The 66-year-old takes over from Kyle McCarter who served as the US ambassador to Nairobi between 2019 and 2021.

While being received by the head of state to officially begin her duties, Whitman revealed the role the US government has charged her with during her tenure in Nairobi.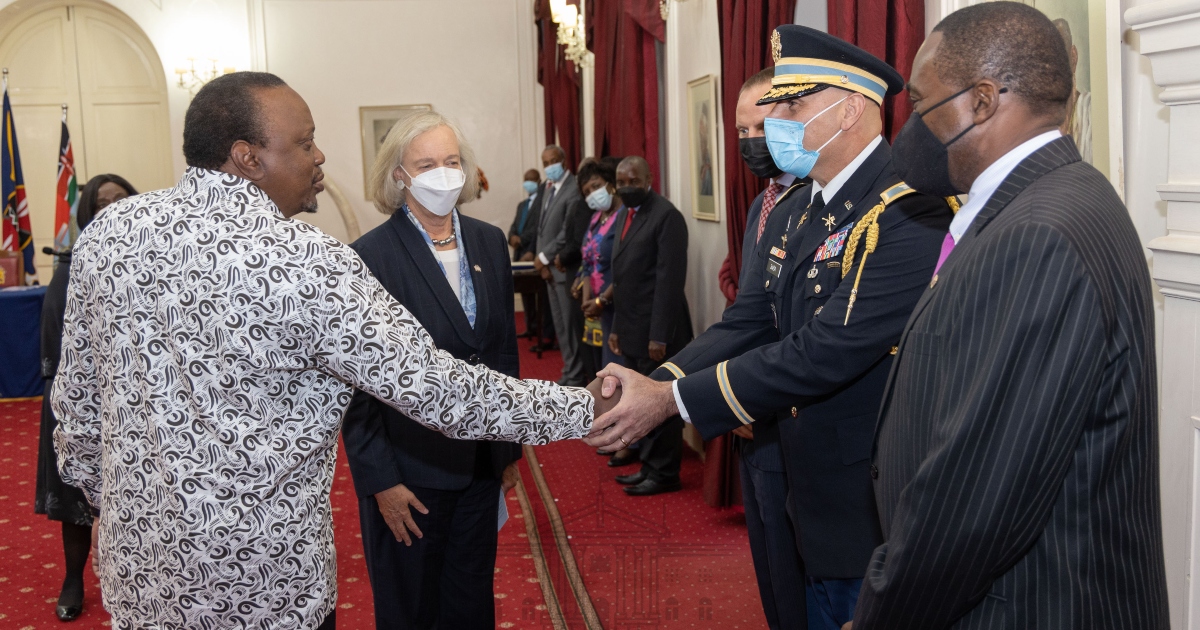 The new Ambassador pointed out that US President Joe Biden tasked her to use all her tools to further cement ties between the US government and Kenya.
"Before I left Washington, President Biden reminded me that one quarter of the world's population will reside in Africa by 2050. Pointing to Kenya's leadership on the continent and beyond, President Biden asked me to use every tool at my disposal to deepen ties between our great nations," she said.
She further stated that she would be employing all her diplomatic know-how to sustain the already existing good relations between the two nations.
Commenting on the elections that are scheduled for next week on Tuesday, Whitman stated;
"…I have no doubt Kenya will showcase for the world what free and fair election looks like and how peaceful transitions work."
Prior to her new role, Whitman served as the president and CEO of Hewlett Packard Enterprise.
She was also the CEO of Quibi from its foundation in August 2018 until its closure in December 2020.
Whitman was a senior member of Mitt Romney's presidential campaigns in both 2008 and 2012 and ran for governor of California as a Republican in 2010, but supported Hillary Clinton in the 2016 general election and Joe Biden in the 2020 general election.
A.B. in economics with honors from Princeton University is among her academic credentials.