Topic: US President Joe Biden
Sep 23, 2022 at 01:15 AM
President William Ruto met his US counterpart Joe Biden at a reception hosted by the latter during the 77th Session of the United Nations General Assembly (UNGA), New YorK....
Aug 07, 2022 at 12:36 PM
Ambassador Margaret Whitman revealed the special message from President Joe Biden which she carried with her to Nairobi....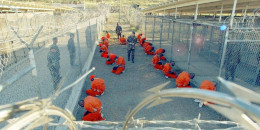 Jan 12, 2022 at 12:47 PM
Kenyan national, Mohammed Abdul Malik Bajabu is among three Yemenis transferred from military detention charged with war crimes and detained as 'Law of War' detainees, the American...
Nov 17, 2021 at 03:56 PM
President Uhuru Kenyatta on Wednesday met visiting United States of America (US) Secretary of State Antony Blinken at State House. ...
Nov 03, 2021 at 10:54 AM
Kenya is on course to achieving the full transition to clean energy by the year 2030. ...
Oct 15, 2021 at 09:02 AM
Jeff was among journalists who were granted access to the Oval Office as President Joe Biden held talks with Kenya's President Uhuru Kenyatta....
Oct 15, 2021 at 06:46 AM
US President Joe Biden on Thursday hosted Kenya's President Uhuru Kenyatta at the White House for closed door talks on issues affecting the country....
Oct 12, 2021 at 09:48 PM
US President Joe Biden will host President Uhuru Kenyatta on Thursday, October 14, 2021, at the White House. ...
Apr 05, 2021 at 09:17 AM
The US President Joe Biden administration will review the US-Kenya Free Trade Agreement (FTA) to ensure it's in line with the priorities of the administration....
Mar 24, 2021 at 11:52 AM
The meeting came barely a month after President Biden had a phone call with President Uhuru Kenyatta....
Feb 26, 2021 at 09:41 AM
The leaders also talked about their latest engagements under the bilateral Free Trade Agreement....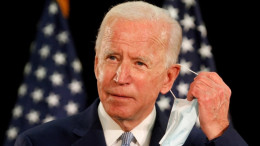 Nov 08, 2020 at 08:10 PM
Ruto stated that the duo's historic win is a true testimony that people's voice matters. ...
Nov 08, 2020 at 10:24 AM
-President Uhuru Kenyatta Congratulates US President-Elect Joseph Biden ...