Bomet Women Rep-elect Linet Chepkorir Toto has thanked Gideon Cheruiyot, a Bodaboda rider who used to ferry her for free during campaigns. 
Speaking on JKL on Wednesday, August 24, Toto disclosed that her parents could not raise funds for her campaigns. 
She said that Gideon volunteered to ferry her from their home to the field and back in the evening when campaigns were done for free. 
"I thank Gideon Cheruiyot, He is my neighbour. When I declared my aspiration, he knew I was a hustler. My parents could not raise funds for my campaigns to use. Gideon decided to assist me with his bodaboda, he used to be fuelling it himself and picking me up in the morning to go in the field and bring me back. He was so happy when I won," Toto said.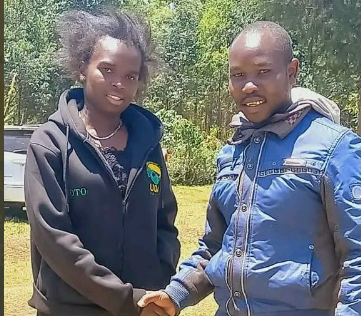 The newly elected Bomet Women representative had earlier uploaded a photo of Gideon thanking him for the role he played during her campaigns. 
"On this day, allow to thank my "driver" Gideon Cheruyiot who dedicated his time to carry me around in his Bodaboda, which was my official vehicle. Because of his passion, I was able to go to all meetings safely and on time. God bless you, Gideon," Toto tweeted. 
The Bomet Women-rep elect is one of the youngest politicians elected in the August polls. he is 24 years old.