Comedian Timothy Kimani, popularly known as Njugush, has narrated how he was mugged along University Way, Nairobi, on Thursday night, October 6.
Through Instagram stories on Friday, the funnyman said that he was leaving work around 12 a.m. when he met with a limping middle-aged woman.
Njugush then lowered his car window to listen to the woman, who said that she had kids who had not eaten for days and wanted help.
"She looks beat. She told me she fends for herself but because of an accident she had, she's forced to beg. She tells me ata hataki pesa kama niko kwa food wa gari nimapatie," Njugush stated.
It's the when he decided to open the car's that things turned around. Two men suddenly forces themselves into the vehicle from the co-diver's side.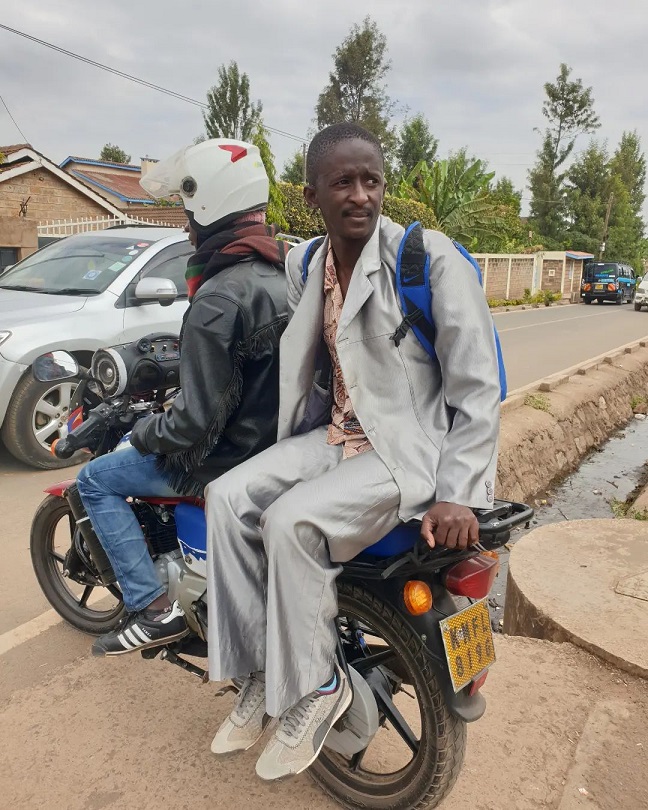 "Two guys came in from my co-driver's side and that's when I knew it had bitten each other. The lady says 'ukiitana nitapiga nduru niseme unataka kunirape…'" Njugush narrated.
One of the men then drew out a knife as the comedian tried to plead with them to spare him. He then gave out his phone.
"Kwanza simu nikapeana then nikawaambia labda wabebe costumes zilikua kwa gari. Nikawekelewa kofi ile bladfwakni. So chap chap nikaitishwa mpesa pin," he continued.
They then transferred Sh2,000 from his phone before exiting his car without harming him.
"The whole time nazungushwa jiji. Trying to piga hazard no one seems to see same time nacooperate kama creameries. They transfer pesa and they have the phone… exit," he added.
The comedian the proceeded to report the robbery incident at Central Police Station even as he said that he was glad they did not harm him.