Sep 22, 2022 at 02:45 PM
"Ruto is now in charge. When one wins you work from there, moving forward," former Nyeri Town MP Njunjiri Wambugu....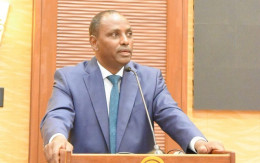 Sep 22, 2022 at 02:00 PM
The Treasury CS has maintained that the National Treasury will not disburse CDF funds....
Apr 07, 2022 at 04:49 PM
Treasury CS Ukur Yatani has said that boda boda riders will be required to take insurance covers for their passengers....
Apr 21, 2021 at 09:19 AM
The government is seeking to acquire a Ksh124 billion Eurobond loan by July 2021....
Apr 15, 2021 at 10:10 AM
Media reports indicate that EPRA was set to announce another fuel price increase where Super petrol would go up by Sh4.30 to Sh127.11 per litre in Nairobi and diesel from Sh107.66 ...
Mar 17, 2021 at 08:53 AM
A tender row is brewing after a company associated to Sabatia MP Alfred Agoi was sued for alleged fraud involving the acquisition of a tender from the National Treasury....
Mar 12, 2021 at 09:43 AM
A former National Treasury boss has been forced to surrender assets worth multi-millions to the state after he was found guilty of involvement in one of the largest scandals in the...
Mar 11, 2021 at 12:42 PM
According to Babu, Treasury has promised to disburse over two billion shillings in the next 24 hours....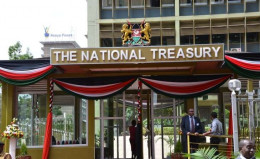 Dec 04, 2020 at 12:29 PM
In June, Yattani stated that the government was to continue cushioning Kenyans against the prevailing economic times. ...
Jan 01, 1970 at 03:00 AM
However, few have had to attest to the blessing the pandemic was in disguise during the cessation of movement. ...