Socialite Vera Sidika's husband Brown Mauzo has said that he misses his wife's killer figure after she underwent a butt surgery.
In an Instagram post on Thursday, October 6, Mauzo, however, said that he was happy that Vera had finally found peace and acceptance .
He added that he treasured his wife's personality and pure heart promising to love her even more after she underwent the procedure.
"Dear wife, I know this hasn't been easy at all. I've been with you through the entire process and all I can say is that you are very strong lady. I'm so happy U found peace & acceptance & finally had the courage to come out and educate young girls.
"I your husband miss your killer figure so much but what i love and treasure is your personality & pure heart . I will love you more just the way you are..." Mauzo posted on IG.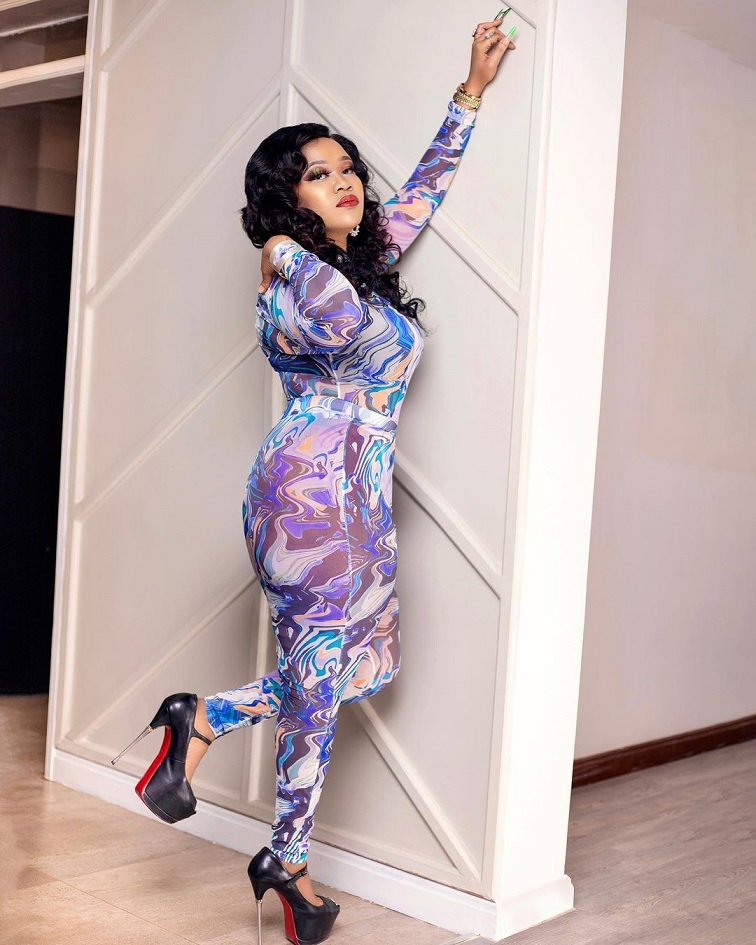 Vera replied to the post saying, "God bless you baby. Tge best hubby in the world."
The social media personality left tongues wagging on Wednesday, after she posted a photo of her new look following the surgery.
Vera, who termed the process as the hardest phase of her life, said that she was lucky to be alive adding that was necessary for her to undergo the surgery due to health complications.
"This has been the hardest phase in my life, Due to health risks & complications, I had to undergo surgery. It's Still very unbelievable but I've come to terms with it & learnt to love myself regardless.
"Ladies; pls learn to love yourself & don't ever let peer pressure rush u into things that will ruin you in future. I'm lucky to be alive, God loves me so much," Vera posted on IG.