Deputy President Rigathi Gachagua on Wednesday, November 23, met Norway's Crown Prince Haakon Magnus and Sweden's Crown Princess Victoria who are in Kenya. 

The royals landed in Kenyan this week on Monday at the invitation of the United Nations Development Programme (UNDP) to which the Crown Prince is the goodwill ambassador.
In an update via Twitter, Gachagua joined the crown prince and princess in an engagement hosted by UNDP Kenya Resident Representative, Mr. Anthony Ngororano, in Nairobi.
"This evening, I joined His Highness Hakoon, the Crown Prince of Norway and Victoria, The Crown Princess of Sweden for an engagement hosted by the UNDP Kenya Resident Representative, Mr. Anthony Ngororano, in Nairobi.
"We appreciate the UNDP Goodwill Ambassador Crown Prince Haakon and Crown Princess Victoria for choosing to visit Kenya to raise awareness on the SDGs with a key focus on ending poverty," Gachagua said.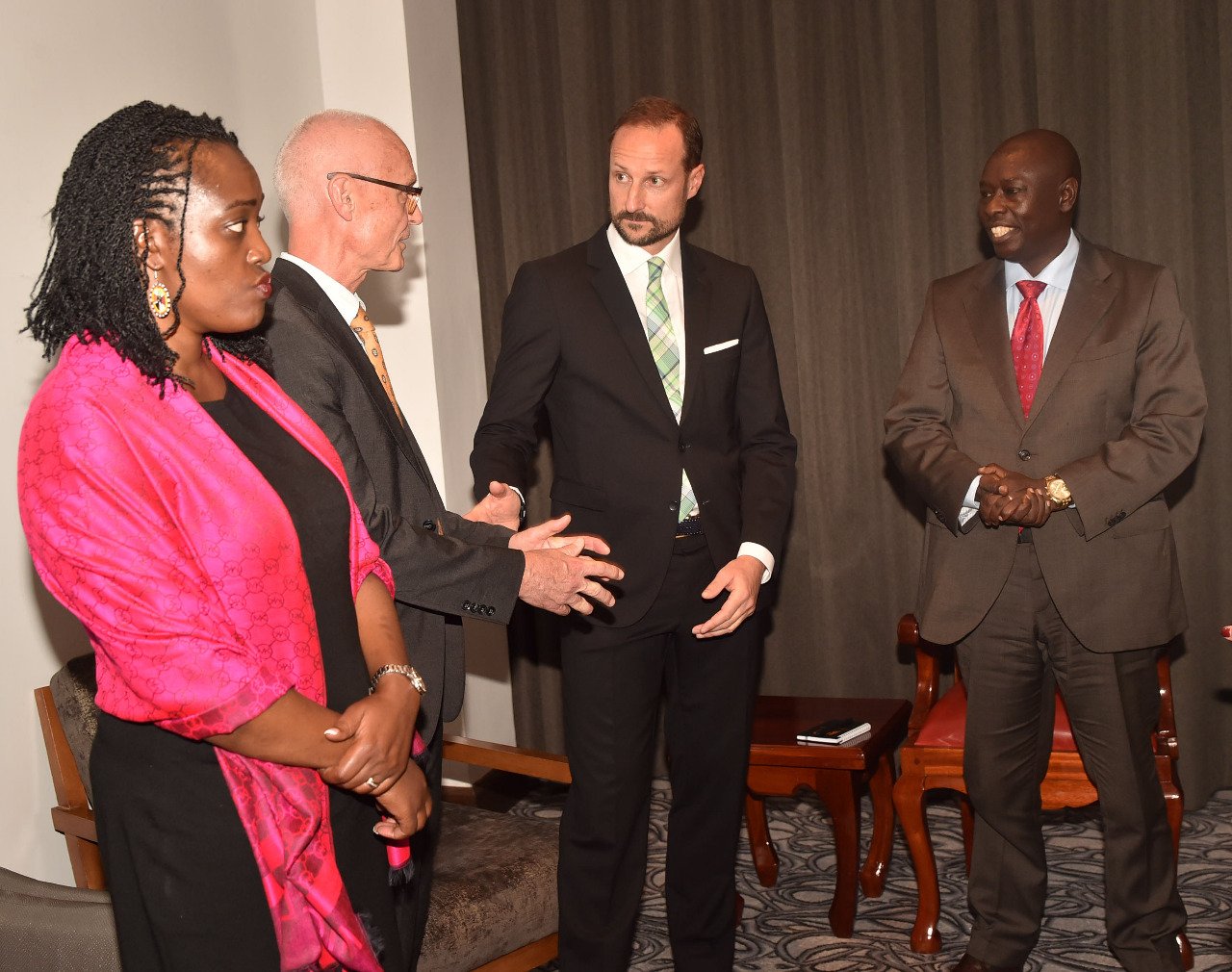 The royals will today (Thursday) open and take part in a joint business conference at Radisson Blu Hotel, Nairobi that brings together the three countries, Norway, Sweden, and Kenya.
"The two royals will be followed by a considerable business delegation and there will be a huge interest in Norwegian and Swedish companies looking not only at the Kenyan market but Kenya as a gateway to the larger East African market. There will be a private sector conference on the 24th of November organized by the two embassies (Sweden and Norway) for promoting business and trade between the respective countries," Norwegian Ambassador to Kenya, Gunnar Andreas Holm told the press last week on Wednesday.