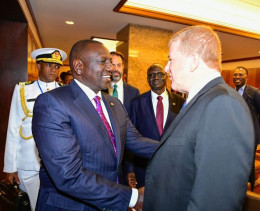 Sep 21, 2022 at 04:14 PM
President William Ruto has made a request to American investors during his tour of the United States....
Sep 20, 2022 at 12:47 PM
The Head of State is out of the country for a tour to New York, United States....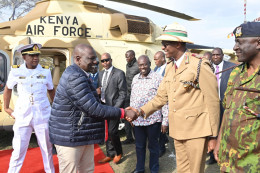 Sep 18, 2022 at 09:56 AM
The president will be addressing the United Nations General Assembly in New York, US....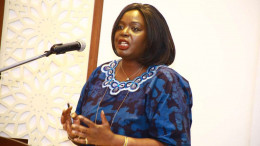 Jul 08, 2022 at 04:18 PM
The Foreign Affairs CS has lost a bid to clinch a top United Nations job....
May 12, 2022 at 09:58 AM
Sabrina was welcomed to Embu County by farmers who sang her the famous 'Firirinda' song. ...
Apr 22, 2022 at 10:49 AM
She previously served as Safaricom PLC's Head of Sustainable Business and Social Impact. ...
Oct 29, 2021 at 03:25 PM
President Uhuru Kenyatta on Thursday evening called for collaboration between the United Nations, the African Union and Regional Economic Blocs in the renewal of Africa's securit...
Sep 25, 2021 at 09:11 AM
President Uhuru Kenyatta has challenged global financial institutions to ramp up investments in agriculture as part of their support for African economies....