Barely a week after resigning as Absa Bank CEO, Jeremy Awori has been appointed as the new Ecobank Group CEO. 
In a statement by Ecobank on Monday, September 12, the bank announced that Awori would take over from Ade Ayeyemi who attains the age of 60 in accordance with their policy. 
"Ecobank Transnational Incorporated (ETI), the parent company of the Ecobank Group, today announced that the current Group Chief Executive Officer, Ade Ayeyemi, will retire after he attains the age of 60, in accordance with ETI policy. The Board of Directors selected Jeremy Awori to succeed Ade Ayeyemi as Group Chief Executive Officer. The relevant effective dates will be communicated in due course," part of the statement by Ecobank read.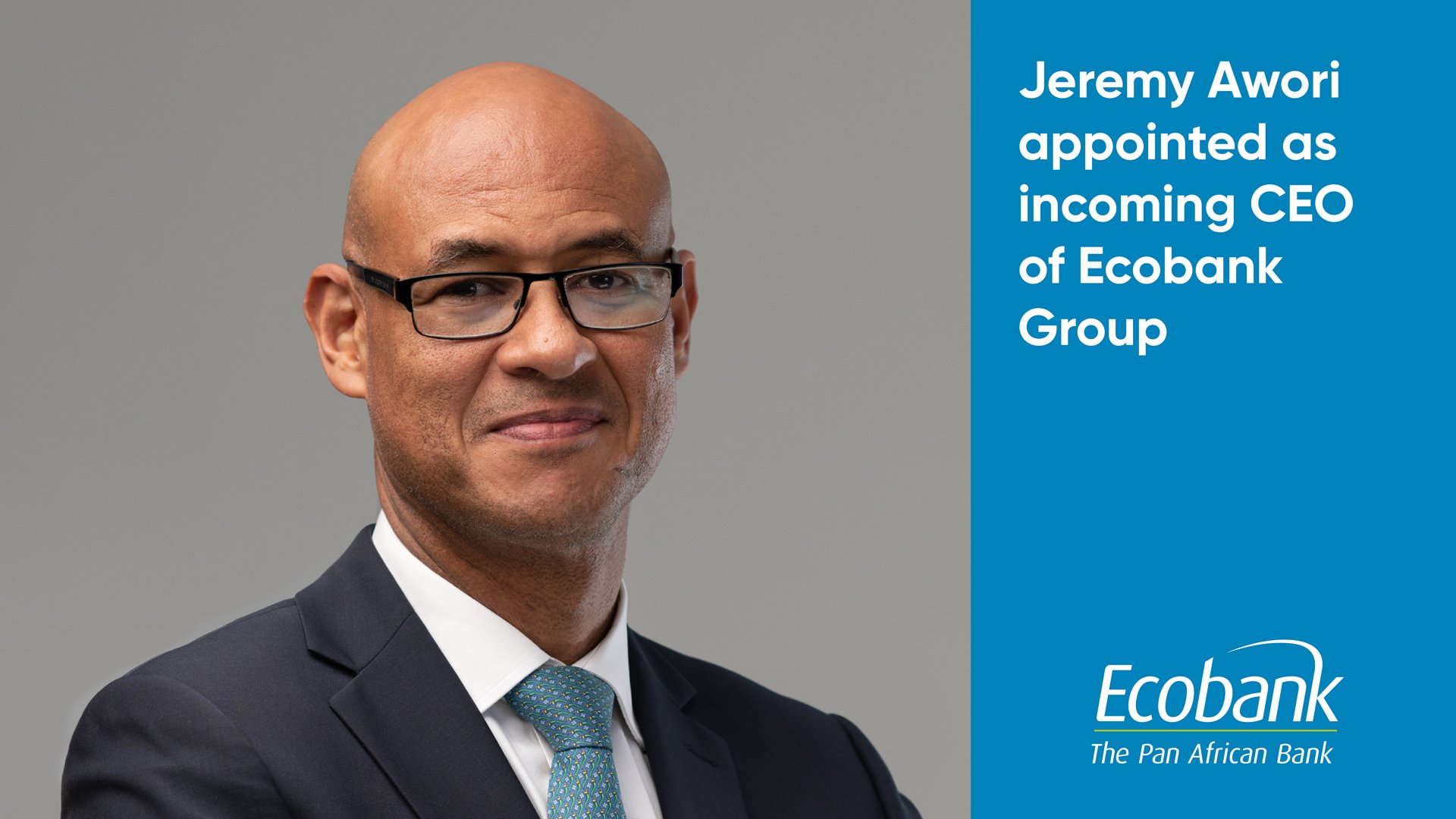 On the appointment of Mr. Awori,  Ecobank Group Chairman Alain Nkontchou said, "Jeremy Awori is a highly respected leader in the banking industry with significant achievements in his previous capacities. The Board of Directors strongly believes that his drive and strong focus on results will be vital in steering the Group in its next phase." 
According to Absa bank, Mr. Awori will exit officially on October 31st, "Jeremy will be stepping down as CEO & Managing Director of Absa Bank Kenya PLC on 31 October 2022. The Board has initiated the process of identifying a suitable successor and will announce the new CEO once the process is completed, subject to regulatory approval."