Sep 22, 2022 at 08:36 PM
Exiled lawyer Miguna Miguna is set to return to Kenya after five years of exile....
Sep 15, 2022 at 09:19 AM
"It is extremely unfortunate that the unforgiving hand of death has robbed our country of Hon Kipng'ok."...
Jul 22, 2022 at 10:33 AM
Shioso on Friday confirmed that indeed the three elections officials had been arrested....
Feb 19, 2022 at 09:39 AM
Kuria arrived on Saturday morning and was treated to a warm welcome by his supporters who had pitched a tent at JKIA....
Feb 17, 2022 at 12:43 PM
The package containing the money had a wrong declaration on the intended destination....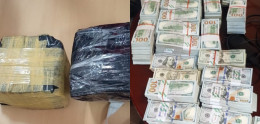 Jan 28, 2022 at 03:22 PM
It is said that the man had tried to bank the money earlier in the day but he was not successful, forcing him to board a plane out of the country. ...
Mar 02, 2021 at 08:18 AM
JKIA and Moi International Airport have been awarded the much coveted "Best Airport by Size and Region" award for their exemplary customer service in 2020....
Dec 29, 2020 at 11:02 AM
The suspect was arrested as he planned to board a flight back to Nigeria in an operation coordinated by the DCI and immigration officials. ...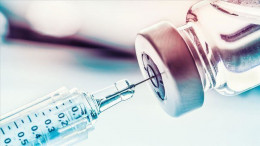 Dec 29, 2020 at 10:47 AM
Through the Global Alliance for Vaccines and Immunisation (Gavi), such drugs are donated to the world's poorest countries to protect children from diseases....
Dec 11, 2020 at 10:05 AM
DCI busted two people who were attempting to smuggle heroin The duo was en route to Dubai before sleuths arrested them...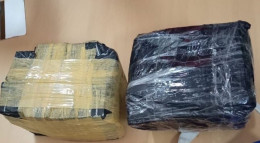 Dec 10, 2020 at 01:26 PM
The Nigerian had disembarked from flight KQ535 from Lagos, Nigeria, and was intercepted while waiting to board flight KQ310 to Dubai....