Topic: Former President Uhuru Kenyatta
Oct 01, 2022 at 10:19 AM
The former president returned to the country on the Friday of September 23....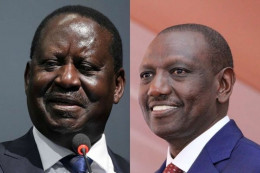 Sep 27, 2022 at 07:41 AM
"He can support the country in other initiatives may be in the Great Lakes Region, he can work with us."...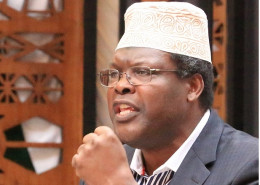 Sep 24, 2022 at 11:40 AM
"Keep dreaming. I stand for integrity, freedom, truth, equity and rule of law."...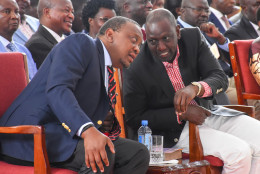 Sep 24, 2022 at 11:21 AM
President William Ruto observed that his predecessor had manifested great value in the efforts toward peace in Ethiopia's Tigray region....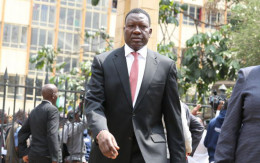 Sep 22, 2022 at 08:18 AM
Chirchir, an IT guru is a close ally of President William Ruto and he previously worked as Chief of Staff Office at the office of the Deputy President....
Sep 20, 2022 at 11:32 AM
"In the last 3 months , there are people who tried to bring us back to Goldenberg....
Sep 19, 2022 at 05:40 PM
"Power tends to corrupt and absolute power corrupts absolutely. Great men are almost always bad men, even when they exercise influence and not authority," Lord Acton, 1887....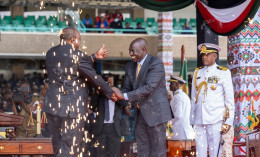 Sep 16, 2022 at 01:22 PM
The US government has reacted after President William Ruto offered his former boss Uhuru Kenyatta a new job....
Sep 14, 2022 at 09:42 AM
The former Head of State was a big fan of Omanyala's exploits and commended him for his displays....
Sep 13, 2022 at 03:44 PM
President William Ruto announced Kenyatta's new role in his Government while at Kasarani....